A Punktastic Desert Music Festival is Happening in Ras Al Khaimah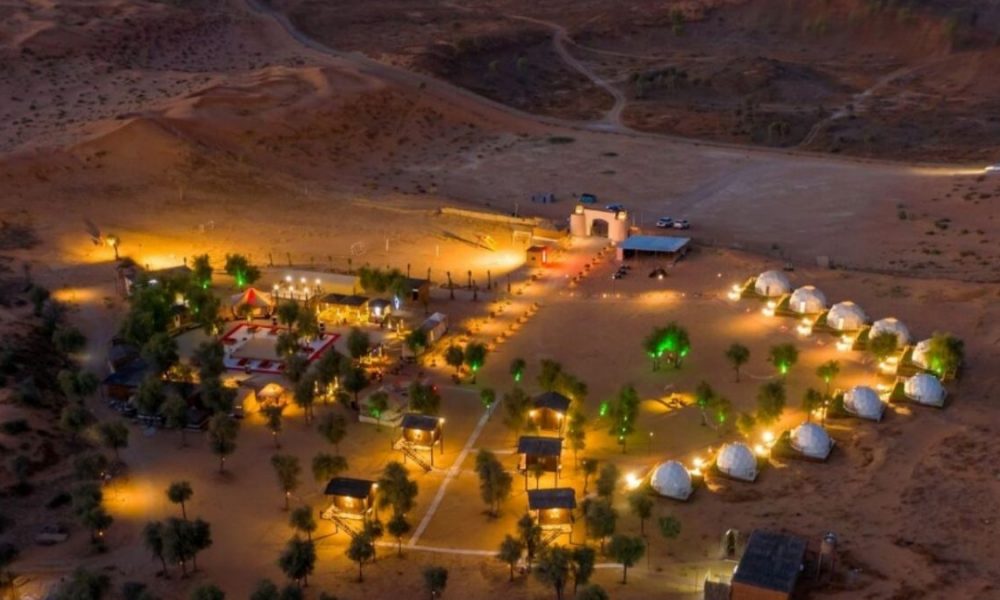 After a hugely successful inaugural event, Black Mountain Entertainment is back with the highly anticipated OBLIVION: Chapter 2. There's no better place to celebrate all things wonderfully wicked than at this live music festival in the desert. This devilishly fun outdoor party will bring spooky fun for a night of music, magic and dancing.
Join the second edition of the oblivion music festival series over the weekend of January 28-30, 2022, for a spectacular 3-day, 2-night outdoor festival under the stars amid the dunes of Ras Al Khaimah, taking place takes place at 'The Dunes Camping & Safari resort'.
The line-up is punktastic, bringing 2 stages and over 20 international and local DJs, attendees are welcome to attend via general admission or by booking accommodation for the entire festival.
Umek, Wehbba, Deniz Bul, Rafael Cerato, Pavel Petrov, Anthony Drone, Cattaree, Doomaz, Karim Alkhayat, Frenchie, Cyrill Reaidy, Msiyan, Eva Voytko, BKR, Ju Lovett, Broski, DEA, Off-Kourse, RDJ, Kmz, Katalst, AMR, Braylouchka, Bazzzuk, Mambolo, Special K, Kirill Zhan, JAD
Black Mountain Entertainment Presents Outdoor Music Festival, Oblivion Chapter 2, January 28-30, 2022
The 12-hour festival begins Friday, January 28 at 4 p.m. and ends the following day. It calls for a night where you'll only have the stars, the dunes and, of course, other techno and house music fans for company.
Food and drinks
Food and drink stands will be available at all times on the festival site. Along with this, a licensed bar will also be set up which will serve cool cocktails and other alcoholic beverages.
In addition to food and drink, hookahs will also be available for guests throughout the event.
Night glamping options
There are a number of options you can choose from, from pre-assembled tents to treehouses and domes.
A pre-assembled dome tent will cost you Dhs 2,000 for two people. Tickets are included in the price and the tent comes with mattresses, pillows and blankets with access to shared toilets and showers.
A tree house will cost 3,500 Dhs for two. It includes two tickets to the event, a private bathroom and shared showers.
Staying in a premium dome will cost you 3,500 Dhs for two people. The price includes two entrance tickets and a private bathroom and shower.
The luxury dome for 4,000 Dhs for two includes entrance tickets and an attached bathroom.
Check-in is Friday, January 28 at 4:00 p.m. and check-out is at 10:00 a.m. on January 30.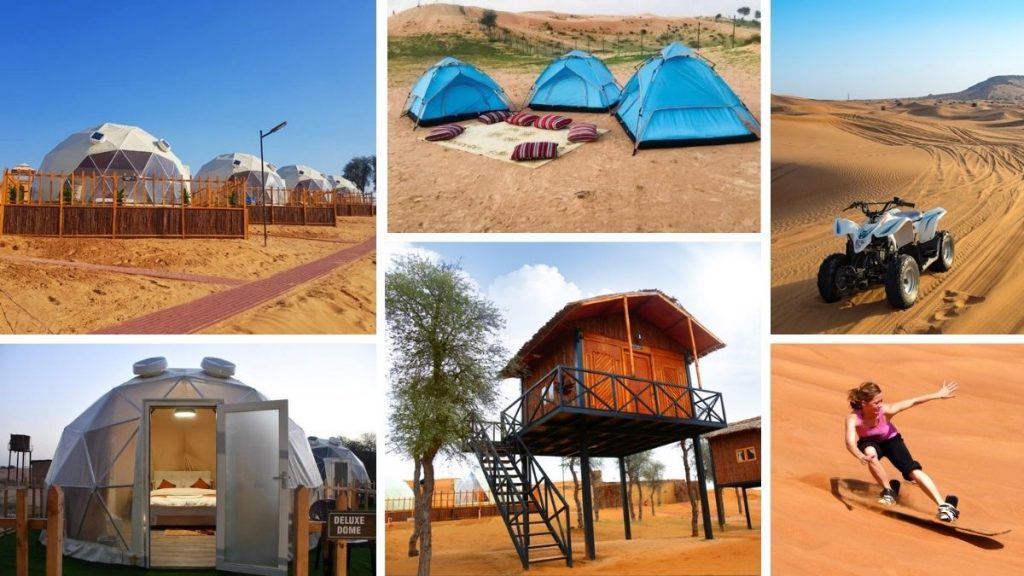 For more stay options Click here
Where to buy tickets?
You can call 050 248 8584 to buy tickets via Whatsapp.
About the dunes
Who said you had to be rough to enjoy the great outdoors? The Dunes Safari and camping in Ras Al Khaimah allows you to escape into the wilderness without sacrificing luxury.
The Dunes Safari and Camping offers a range of dynamic experiences designed and designed to create unforgettable memories.
Contact and location
+971 7 2046966 or +971 50 159 6488
website: http://thedunesuae.com/