Miley Cyrus Dating Cody Simpson In Festival Costume, Halloween Can Wait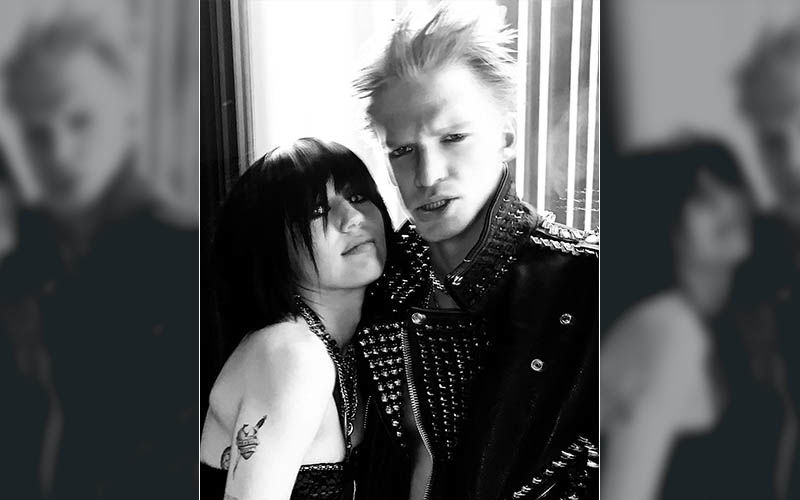 As everyone celebrates Halloween 2019 all over the world, many Hollywood celebrities have shown us a whole range of Halloween costumes for this festival and have even managed to wow us with their costume set this season. From Kylie Jenner, Kim Kardashian to Demi Lovato and Nicki Minaj, everyone's Halloween costumes and outfits were extremely amazing. Well, Miley Cyrus and Cody Simpson are added to the list.
Recently, Hollywood's hottest new couple Miley Cyrus and Cody Simpson literally "rocked and rolled" this Halloween. For the festival, the couple recreated punk rock singer Billy Idol and singer / dancer Perri Lister for Halloween. Miley even shared a series of black and white videos and photos where the two are seen dancing and locking their lips as she helps him get dressed. In one photo, she is seen helping her man with makeup to look like Billy Idol before kissing Cody's lips. In one video, they are seen dancing to the tunes of White Wedding, a song by Billy Idol himself.
Another video she shared shows Miley and Cody dancing while sharing a rather awkward passionate kiss. The video was captioned, "It's easy to tease but hard to get. »Watch all the videos and photos below:
However, after Miley and Cody made their relationship official, social media posts suggest they are the real deal. But a body language expert says the two are pretending to get revenge on Miley's ex-boyfriend Liam Hemsworth. The body language expert also said Miley is just proving that she doesn't care about any comments or criticism.
Image source: Instagram / mileycyrus