Milwaukee Film welcomes the return of the Milwaukee Muslim Film Festival to the Oriental Theater for the seventh year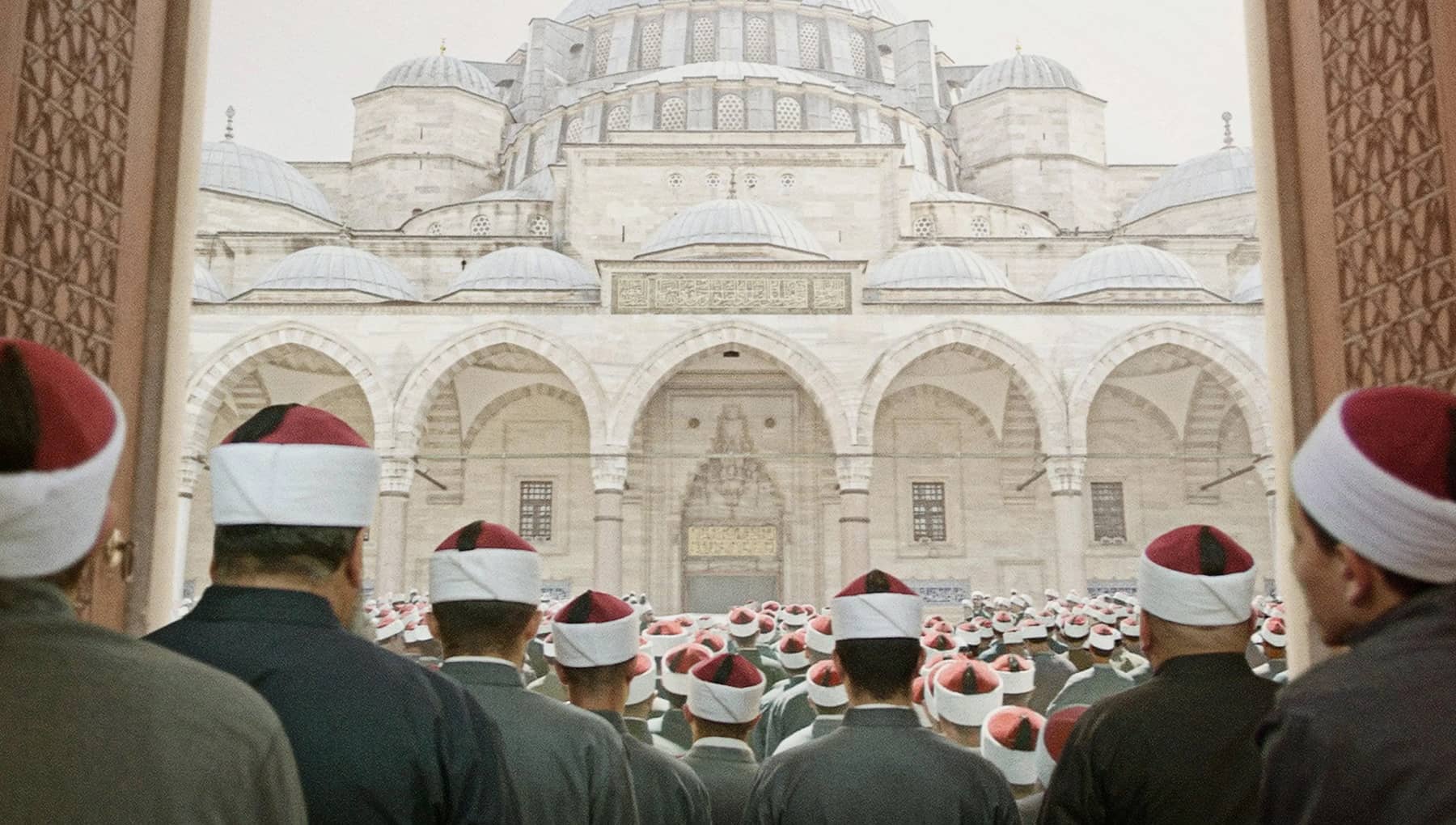 Milwaukee Film and the Milwaukee Muslim Women's Coalition (MMWC) will continue their partnership to produce the seventh annual Milwaukee Muslim Film Festival (MMFF), one of the nation's premier Muslim film festivals.
The event, which runs from Thursday, October 20 through Sunday, October 23, includes eight in-person screenings at the Oriental Theater.
Founded in 2015, the festival operated independently for its first four years, showing films at various venues around the city until MMWC President Janan Najeeb partnered with Milwaukee Film to host the flagship event of its organization at the Oriental Theater in 2019.
After a successful grand opening as part of Milwaukee Film's expanded year-round lineup, MMFF was canceled in 2020 due to the COVID-19 pandemic. Moved to October last year, the annual event hasn't fared much better, suffering from below-average attendance as health and safety protocols deterred many potential attendees.
Najeeb, however, renewed her optimism for MMFF 2022. Hoping the scorching days of the pandemic are behind her, the festival founder expressed excitement for the growing collaboration with Milwaukee Film, a partnership that now includes a long-term commitment. to host the festival at the Oriental Theater as part of the non-profit arts organization's growing Cultures & Communities initiative
"We are thrilled to continue our partnership with Milwaukee Film to bring MMFF to the historic Oriental Theater," said Najeeb. "We see this as the next phase in the evolution of MMFF and are thrilled to bring this unique festival to the members of Milwaukee Film and the city as a whole."
Seeking to bounce back from the disappointment of the past two years, the programming team at Najeeb and Milwaukee Film have curated one of their best lineups yet – a mix of acclaimed films from this year's festival circuit and "sleepers "overlooked that deserve another chance to be embraced by local audiences.
The in-person cinema lineup includes (in chronological order):
an act of worship
Thursday October 20 | 7 p.m. (USA / 2022 / 90 mins / DIR Nausheen Dadabhoy)
Travel bans, surveillance and deportations have shaped the lives of young Muslims in this country, but now they are pushing back. an act of worship follows a new generation of American Muslim women activists as Islamophobia is on the rise in the United States. This is the story of Muslim life in America for 18 years, told by a film crew.
thirst for justice
Friday October 21 | 7:00 p.m. (US / 2019 / 70 mins / DIR Leana Hosea)
In the spring of 2015, residents of two separate communities sought the help of scientists to prove their suspicions that their water had become dangerously contaminated. Now they are fighting back.
Wandering: A Rohingya Story
Saturday October 22 | 12:30 p.m. (Canada / 2020 / 88 min. / DIR Mélanie Carrier, Olivier Higgins)
In 2017, 700,000 people from the Rohingya Muslim minority fled Myanmar (formerly Burma), escaping genocide. This immersive and poetic film takes us to the largest refugee camp in the world (Kutupalong Camp in Bangladesh), where the Rohingyas stayed before settling in cities like Milwaukee. Between poetry and nightmares, food distribution and football matches, WANDERING bears witness to their daily lives and the ghosts of the past, offering insight to those hoping to find refuge.
scattered people
Saturday October 22 | 3:30 p.m. (Australia / 2021 / 58 min / DIR John Swatland)
Two young Iranian musicians fleeing their home country and seeking asylum in Australia end up in a migrant detention center where they meet the band Scattered People – a small group of kindred spirits who play music and create songs with refugees and asylum seekers. Following their journeys, we observe how music breaks down barriers and gives Saha and Mas purpose, helping to shape their identities and offering hope for the future.
sky boy
Saturday October 22 | 6:30 p.m. (Sweden, France / 2022 / 126 min / DIR Tarik Saleh)
On the first day back after summer vacation, the Grand Imam collapses and dies in front of his students at a prestigious Cairo university. This marks the beginning of a ruthless battle for influence to take his place.
Boycott
Sunday October 23 | 12:30 p.m. (USA / 2021 / 74 min / DIR Julia Bacha)
Boycott traces the impact of state legislation designed to penalize individuals and businesses that choose to boycott Israel because of its human rights record. A legal thriller with "accidental plaintiffs" at the center of the story, Boycott is an invigorating look at the far-reaching implications of anti-boycott legislation and an inspiring story of ordinary Americans standing up to protect our rights in a time of changing policy. and threats to freedom of expression.
Tantura
Sunday October 23 | 3:30 p.m. (Israel/ 2022 / 85 min / DIR Alon Schwarz)
During the 1948 war, hundreds of Palestinian villages were depopulated. The Israelis call it the War of Independence. The Palestinians call it the Nakba. The film examines a village, Tantura, and why the "Nakba" is taboo in Israeli society.
Mauritanian
Sunday October 23 | 6:30 p.m. (US / 2021 / 129 mins / DIR Kevin Macdonald)
The true story of three lawyers uncovering a far-reaching conspiracy while investigating the case of a suspected 9/11 terrorist imprisoned at Guantanamo Bay without charge for 14 years. With Tahar Rahim, Jodie Foster, Shailene Woodley and Benedict Cumberbatch.
Created in 2015 by the Coalition of Muslim Women of Milwaukee, the Milwaukee Muslim Film Festival aims to create meaningful and relevant community dialogue around Islam and the Muslim experience.
The festival's dedicated team carefully selects films from around the world that transcend countries, languages ​​and cultures while highlighting the common humanity between people of all races, ethnicities and religious beliefs.