Raine Square's PrideFEST Film Festival Returns with a Dazzling Line-up – OUTInPerth | LGBTQIA + News and Culture | OUTInPerth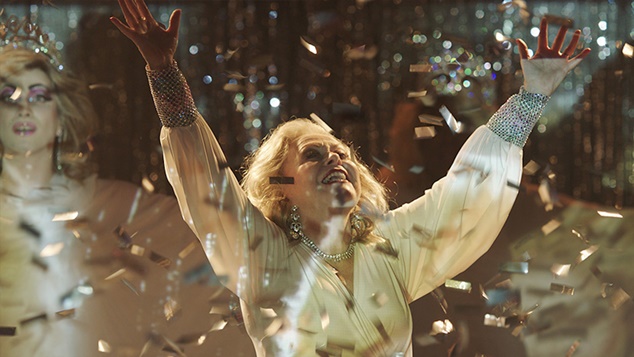 Raine Square, Palace Cinemas and Pride WA have come together after the success of last year's celebrations for the second annual PrideFEST film festival.
Raine Square will celebrate the PrideFEST season with a selection of nine LGBTQIA + films ranging from camp classics to brand new stories on the big screen in November.
The shopping district will also be transformed into a vibrant and bright exhibit with a sparkling stage lighting up the food court and hosting live entertainment over lunch with local LGBTQIA + performers.

Raine Square will also feature an art exhibit on the ground floor of the center, showcasing unique pieces and 'behind the artist' stories of local LGBTQIA + artists.
The film program includes a new release Swan song, eminently rewarded Tom from Finland and the always emblematic The Adventures of Priscilla Queen of the Desert, which at its core, honor inclusion, diversity and bravery.
The roster will also include four WA premieres, including a queer indie film. Directly, the dazzling drama Stage mother with Jackie Weaver, sapphic thriller The scary of the sixty-first and Swan song.
Movie fans are also welcome to purchase tickets for the exciting pre-film film festival experiences for the opening and closing screenings featuring live music, fabulous entertainment, canapes and a drink on arrival, all included in the ticket price.
"With the success of last year's first PrideFEST film festival, we are delighted to take this year's presentation to a whole new level, with a number of first screenings, film premieres from Western Australia, cult classics as well as our iconic gala evenings. "said Kevin Leutenegger, Marketing Director of Palace Cinemas.
"As a proud supporter of inclusion and equality, we are very proud to work with PrideWA and the theme of RESPECT to showcase the battles, achievements and diversity on offer across the LGBTIQ + community. "
The closing projection of Priscilla queen of the desert has a very special treat for audiences, with an immersive and interactive experience featuring an Australian adaptive cast on stage with local icon, Cougar Morrison, leading the Dazzling Shadows cast's live performances during the film.
"You don't need glitter and feathers to love yourself, but my god it sure helps," Cougar said.
"I am delighted to help bring Priscilla queen of the desert back to life and leave the audience beaming and hopeful for a brighter future.
PrideFEST Film Festival screened in the Palace Cinemas in Raine Square from November 17 to 26.
To purchase tickets, movie dates and more information, visit palacecinemas.com.au and learn more about the Raine Square pride celebrations via rainesquare.com.au
PIO staff
---

You can support our work by subscribing to our Patreon
or contribute to our GoFundMe campaign.
Tags: palace cinemas, Pride WA, Pridefest, pridefest film festival, raine square