Screenings of the PNB Dance Film Festival on The Music Center square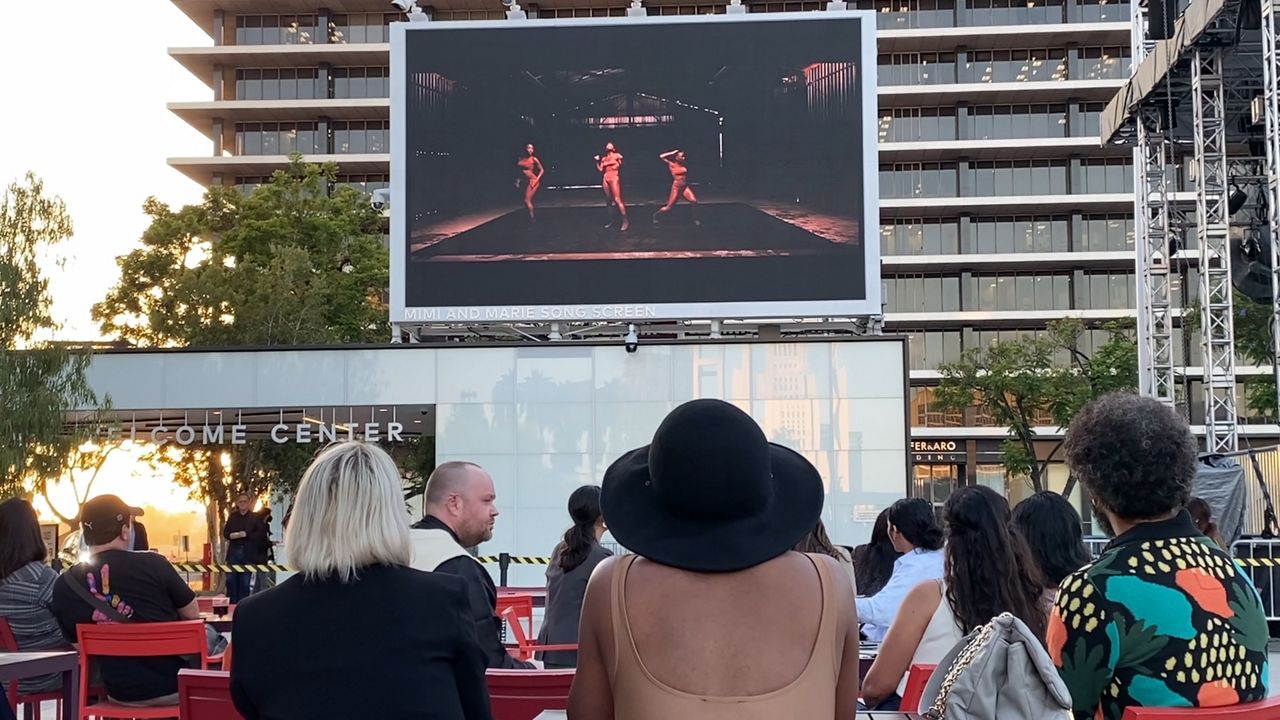 LOS ANGELES — Visitors passing through the Music Center's Jerry Moss Plaza this weekend can have an unchoreographed encounter with art. As the dancers of Pacific Northwest Ballet perform on stage at the Dorothy Chandler Pavilion, outside, a winning selection of dance films will loop for hours at a time.
The PNB Dance Film Festival launched earlier this year with submissions from around the world. This latest release focused on SoCal-based artists, with the seven winning tracks airing through Sunday on large outdoor screens.
Among the winners was Victoria Brown of Mashup Contemporary Dance Company – an all-female identification company based in Los Angeles. Her movie is called "Bound/Less" and features the poem "To Black Women" by Alyesha Wise.
"I particularly wanted to explore the idea of ​​what it's like to be a brunette woman in America with all of these expectations, stereotypes that not only society imposes on us but also that we impose on ourselves," Brown said.
Price Suddarth, General Manager of the PNB Dance Film Festival, screened hundreds of entries and was blown away by the amount of talent and creativity he saw on display.
"When the dance film is successfully made, we don't just feel like we've captured the dance," he explained, "we feel like we're immersed in the dance."
Pacific Northwest Ballet performs July 15-17. For a schedule of free movie screenings, visit musiccenter.org.