Staging as the music festival resumes after a long break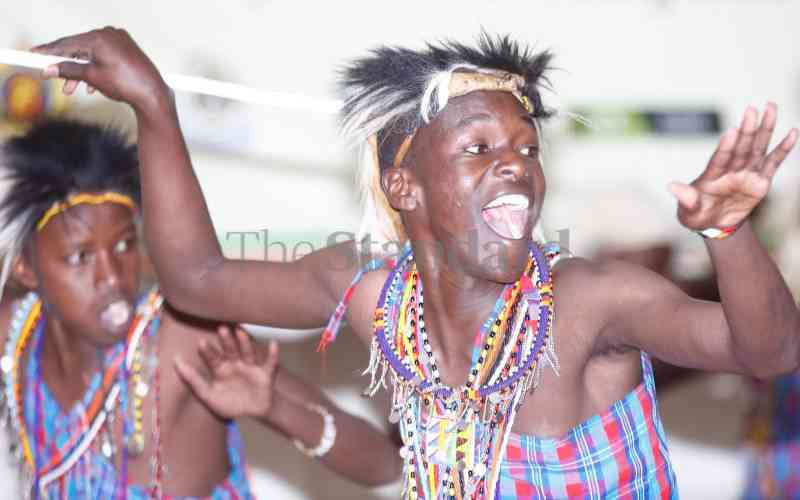 The school music festival returns to the stage after a two-year break caused by the Covid-19 epidemic.
The festival which begins on Saturday will be staged across the country, with learners showcasing their prowess in music, poetry, film and dance.
Janet Lang'ata, executive secretary of the Kenya Music Festival, said the festival, which normally lasts three months, has been reduced to two weeks.
"Due to a compressed schedule, we will also have a tight schedule for the music festival compared to previous years. We will only take winners in all classes," she said.
Festival lovers who used to nurture and identify talent were waiting for his return early.
Due to the shortened performance period, higher education institutions and universities will have direct access at the national level. Categories will focus on Medicines, Tourism, National Hospital Insurance Fund, Children's Rights, Kenya Road Board, Kenya Ports Authority and Agenda Four.
Others include gospel pop, folk sacred, folk songs, zilizopendwa, sets, orientals, instruments and elocution.
According to the Nairobi Region Executive Secretary, Erick Amuhaya, the schools have been grouped into three sub-regions.
"All music and elocution will be judged at the sub-regional level and the winners will move on to the regional level while the eastern classes will go through the preliminaries," Amuhaya said.
He said schools from Makadara, Westlands and Kasarani sub-counties will converge on Highway High School, with Komarock School hosting Kibra, Dagoretti, Kamukunji and Embakasi sub-counties.
Muhuri Muchiri High School will host schools from Njiru, Mathare, Starehe and Langata sub-counties. Amuhaya said Kenya's rich heritage is showcased through the music festival.