Sydney Film Festival just revealed its huge full lineup of 233 films for 2021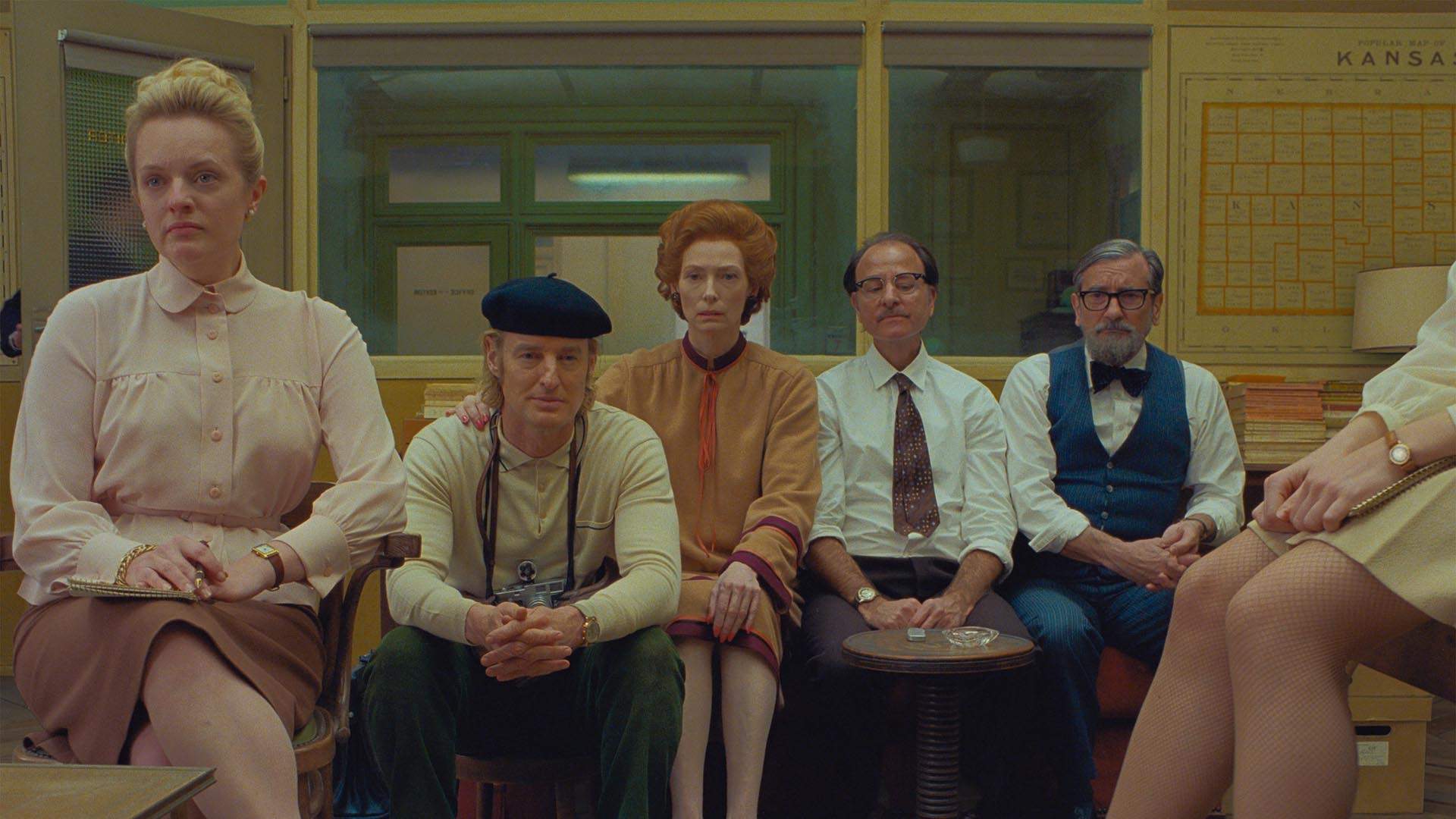 [ad_1]
What begins with an anthology drama that tells eight stories of writers from West Sydney, then ends with the last by Wes Anderson? This would be the Sydney Film Festival 2021. Finally set to return to the city's big screens for a full festival, the annual cinema showcase will launch a 233-title lineup between Wednesday November 3 and Sunday November 14 – to begin by the Australian effort Here in the west and ending with The French dispatch.
These are SFF's bookends for the year; however, with such a large full schedule – with 111 feature films, 50 documentaries, and 72 short films, in fact – there is obviously a lot, a lot more where they're coming from. And, yes, the festival will return to the State Theater, Event Cinemas George Street, Dendy Cinemas Newtown, Hayden Orpheum Picture Palace Cremorne and Ritz Cinema Randwick a little later than usual. The 2021 event will debut at Palace Central Broadway, Palace Chauvel Cinema Paddington and Palace Norton Street Leichhardt a few months after its initial planning as well, after this year's event has initially moved from its usual June dates to late August, then moved again to November due to the long Sydney lockdown.
And, while the 2020 festival has gone completely live, the 2021 event is actually becoming a hybrid. So the Sydneysiders can get their fix of the movie in person for 12 days, with those quick joggers down George Street for rushing between sessions, before checking out SFF On Demand from Friday November 12 through Sunday November 21. Thanks to the latter, 56 feature films and 13 short films will be available to watch digitally, not only locally, but nationally as well.
During the physical race of the festival, the highlights of the program include the new version of Timothée Chalamet with Timothée Chalamet Dune, Palme d'Or at the 2021 Cannes Film Festival Titanium, the latest collaboration of Pedro Almodóvar and Penelope Cruz Parallel mothers, Adaptation of Broadway to the cinema Dear Evan Hansen and the latest film by Iranian director Asghar Farhadi A hero. Still among the big names, the Australian drama The Drover's Wife The Legend of Molly Johnson is part of the SFF competition range, just like Memory, the first film in English with Tilda Swinton Cemetery of Splendor filmmaker Apichatpong Weerasethakul; and Little mom, the last film of Portrait of a Lady on Fireby Céline Sciamma.
Or, there's Jane Campion's new movie The power of the dog, which stars Kirsten Dunst and Benedict Cumberbatch; televangelist biopic Tammy Faye's eyes with Jessica Chastain and Andrew Garfield; the Will Smith led king richard, about the father of Venus and Serena 'Williams; and Oscar Isaac and Tiffany Haddish in The card counter. Two Berlinale Golden Bear winners are also on view, thanks to 2020 No harm done and 2021 is bad Chance Banging or Loony Porn.
And, SFF has kept a bunch of its originally advertised titles – since June – such as Undine, the Berlin novel inspired by the fable of Christian Petzold; and New Zealand Justice of the Rabbit King, which stars Essie Davis (Baby teeth) and Thomasin McKenzie (Old). There's also the Sundance hit in 2020 Zola, which is based on a long Twitter thread of 148 tweets; Children, which sees Australian filmmaker Eddie Martin (All this chaos) explore the 1995 Larry Clark film Kids; and three-time winner of Sundance 2021 Hive, the first film to win the Grand Jury Prize, the Audience Prize and the Festival Director's Prize.
Obviously, the star list continues to go on. Wash my soul in the stream of the river focuses on Archie Roach and Ruby Hunter, following the couple as they prepare for 2004s Kura Tungar – Songs of the River – a collaboration between First Nations artists, Paul Grabowsky and the Australian Art Orchestra; River is the latest reflection on the planet we all call home by Sherpa director Jennifer Peedom; Cow sees American honey director Andrea Arnold explores the existence of a dairy cow, and Bergman Island is Mia Hansen-Løve's new drama, starring Tim Roth and Mia Wasikowska (Things to come).
Also, Fist of Fury Noongar Daa nicknamed Bruce Lee with Fist of fury in an Aboriginal Australian language, and becomes the first feature film to do so; SBS Documentary Strong female leader, about the media coverage of Julia Gillard's stint as Prime Minister, gets a spot on the big screen; and SFF's usual lineup of family fare, wild and wonderful genre films, Australian documentaries and feature films from talented European filmmakers are all back.
Whether you're attending SFF in person or watching via SFF On Demand – or both – you'll clearly have plenty to watch in November.
The Sydney Film Festival 2021 will now take place from Wednesday November 3 through Sunday November 14. For more information, go to festival site.
Posted on 07 October 2021 by
Sarah ward
[ad_2]