The return of the Wimbledon International Music Festival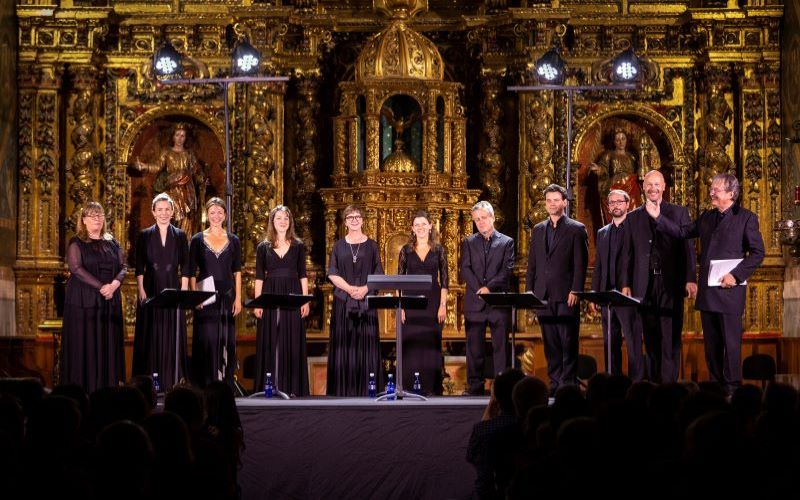 [ad_1]
The Wimbledon International Music Festival returned on November 12 and will allow locals to enjoy live music until November 28.
The music festival has been held annually in November since 2009 and has connected talented artists with audiences in South West London while providing young artists with a platform to launch their careers.
Last year, the festival was held virtually, with performances being shown online.
Festival Director Anthony Wilkinson said: "Things may still look a little different, but it will be wonderful to relive live music creation in the heart of our community. "
The festival kicked off Saturday night with a performance by the Philharmonia Orchestra at Trinity URC Church, which saw Benjamin Marquise Gilmore on violin and Robin O'Neill as conductor.
During the two-week festival, internationally renowned artists such as bass-baritone Sir Willard White, pianist Dame Imogen Cooper and the Tallis Scholars will be among the participants.
The festival will end on Sunday 28e with the Tango Club at Holy Trinity Church, which will take the audience on a journey through the music and life of the maestro with a combination of live music and dancing.
Wilkinson said: "There is something for everyone to enjoy."
He believes that classical music should be accessible to everyone and that their brand new event, "Bring up the music", is for people who have never attended a concert before and who might be nervous about going to a concert. 'to attend.
A symposium hosted by Professor Adam Ockelford of the University of Roehampton titled "Music in Mind" will examine the impact of autism, deafness and blindness on musical development.
A leading researcher will then assess each condition with members of the music community such as deaf percussionist Dame Evelyn Glennie.
The festival period was originally chosen to embrace St Cecelia's Day, November 22.
The Wimbledon International Music Festival also has a partnership with the Merton Music Foundation which has enabled thousands of Merton children to attend workshops and concerts, while learning about the music industry.
During their tenth anniversary, they presented Schools PlayFest and supported "Merton Music Presents…" which is a new partnership between the Merton Music Foundation and the New Wimbledon Theater.
Wilkinson said: "There are many rewarding careers in music, not just as a performer. I've always been behind the camera, so to speak, and loved every minute of it. Bringing an international music festival to Wimbledon is a real privilege and a joy.
[ad_2]