Zagreb Mountain Summer Film Festival kicks off in July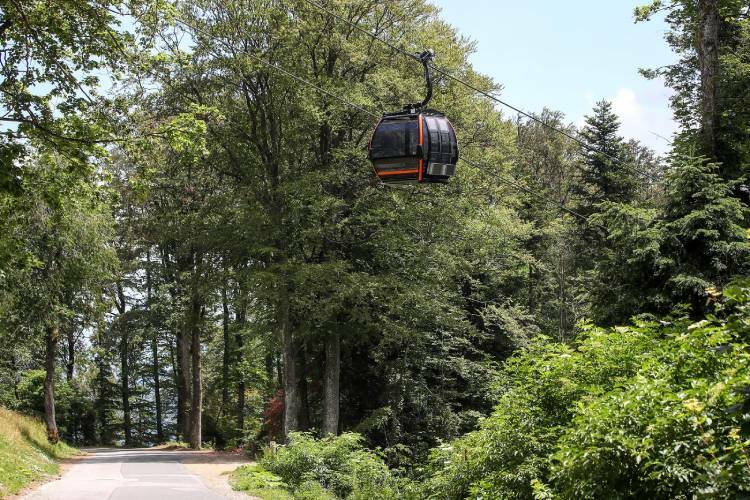 Zagreb's favorite getaway, the pretty slopes of Sljeme, will host the Mountain Summer Film Festival July 13-17. Visitors can expect five days of outdoor cinema on the big screen, live DJs, workshops for all ages, and plenty of food and drink. It all happens in the meadow outside the Hotel Snježna Kraljica.
DJ SyMart and Ivor Sax kick things off with live music at 6 p.m. on Wednesday, July 13, as well as a digital nomad meet-and-greet. The next day, DJ Mirzaisfab at 6 p.m. and an Art Bottega Paint & Wine event at 7 p.m. Films begin Friday, prefaced by live music by Stanko Bondža at 6 p.m. ahead of the recent blockbuster Death on the Nile at 9 pm.
Saturday begins at 10am with an art workshop by Omart, continuing at noon with an Eco workshop by Ditch Plastic Croatia, followed at 5pm by DJ UncleFunk. The day ends with the movie Cruel at 9 pm.
The final day, Sunday July 17, begins at 10 a.m. with the Sljeme Marathon, followed by live music from Sinke Fresh at 5 p.m. The event ends with the film Doctor Sleep at 9 pm.
You can reach the festival by car, cable car from Sljeme, bus 140 from Mihaljevac, taxi or carpool. The air at the top of the mountain is crisp and clean but can get chilly once the sun goes down, so remember to bring a blanket and a sweater or jacket.